Orphan Andy's: San Francisco's Classic Diner and Cafe
Orphan Andy's, a San Francisco institution since 1975, is more than just a diner; it's a piece of the city's history. We're known for our classic American comfort food, from hearty breakfasts to mouthwatering burgers. Our warm and welcoming atmosphere invites locals and visitors alike to savor delicious meals in a cozy, retro-inspired setting. At Orphan Andy's, we're not just a restaurant; we're a slice of San Francisco's culinary heritage, serving up nostalgia with every plate. Come and experience the timeless appeal of Orphan Andy's today
Nestled in the vibrant heart of San Francisco, Orphan Andy's stands as a beloved institution, offering a dining experience that transcends time. Established in 1975, Orphan Andy's has become more than just a restaurant; it's a living testament to the city's rich culinary history and a cherished gathering place for locals and tourists alike.
History and Tradition:
Orphan Andy's began as a modest diner, but over the years, it has grown into an iconic establishment, steeped in nostalgia. The history of Orphan Andy's is a testament to the enduring spirit of San Francisco. Our story is one of resilience and adaptability, mirroring the city's ever-evolving landscape.
Classic American Comfort Food:
Orphan Andy's is celebrated for its commitment to classic American comfort food. Our menu is a treasure trove of time-honored favorites, ranging from hearty breakfasts to mouthwatering burgers. Whether you're in the mood for a stack of fluffy pancakes, a juicy bacon cheeseburger, or a comforting bowl of homemade chili, we've got you covered. Our dedication to quality ingredients and expert craftsmanship ensures that every meal served is a delight for the senses.
Warm and Welcoming Atmosphere:
Stepping into Orphan Andy's is like stepping into a time machine that transports you to a bygone era. The restaurant exudes a welcoming and cozy atmosphere, featuring retro-inspired decor, comfy booths, and a friendly, attentive staff. It's a place where conversations flow, and laughter fills the air. Whether you're a regular or a first-time visitor, you'll feel right at home at Orphan Andy's.
A Slice of San Francisco's Culinary Heritage:
Orphan Andy's isn't just a diner; it's a vital part of San Francisco's culinary heritage. Our enduring popularity is a testament to the authentic and comforting experience we provide. We've become a gathering place for generations of locals and a must-visit destination for travelers exploring the city. It's not just about the food; it's about the memories created around our tables.
Community and Connection:
At Orphan Andy's, we understand the importance of community. Over the years, we've forged deep connections with our patrons, many of whom have been visiting for decades. We believe in giving back to the community that has embraced us for so long. We support local initiatives and charities, demonstrating our commitment to the people who make San Francisco special.
Experience the Timeless Appeal:
Visiting Orphan Andy's isn't just about enjoying a meal; it's about immersing yourself in the charm of a bygone era. It's about savoring classic dishes prepared with care and served with a smile. It's about forging connections with fellow diners and creating memories that last a lifetime.
Join Us Today:
Orphan Andy's invites you to experience the timeless appeal of our establishment. Whether you're a longtime patron or a first-time visitor, we welcome you with open arms. Come and share in the tradition, the comfort, and the nostalgia that is Orphan Andy's. We look forward to serving you and being a part of your San Francisco journey.
START YOUR REVIEW OF Orphan Andy's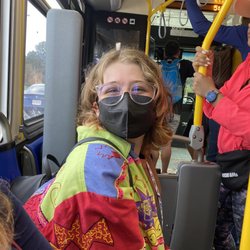 The ambiance was really fun!! Really good late night dining experience and super energetic staff. The food was nothing out of the ordinary, but still good.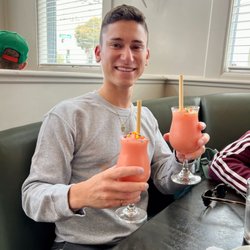 I came here for National Andrew Day (August 1st FYI) with a couple of my other Andrew friends - definitely no better place than Orphan Andy's to celebrate! The diner is so cute and the service was wonderful. I ordered the Turkey burger, which was pretty tasty. The fries were not good at all, but the onion rings were SO good! Overall the vibe here is wonderful, but the food isn't anything spectacular. Will probably be back next year for the same occasion!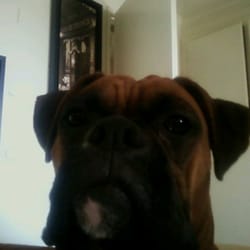 I like this place I've been going to this place off and on for years.. it has a cool '70s vibe in there and the people are hilarious.. The people that work there that is! But the people that come there to eat well that's a different story we'll get to that later . I can say if there's anything that I like about San Francisco is this place and the food old school here it is nothing fancy down home cooking which I love it. Don't ever change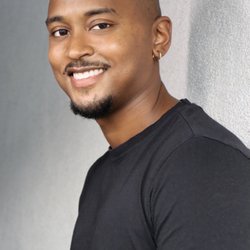 I have only been here once, but it is already a staple for me for when I visit San Francisco. I loved the nostalgic charm it had. It reminded me of the diners I used to go to when I was a kid. Although it was small, so I can see having to wait a long time for a seat. But fortunately we were sat right away. The staff was beyond nice. They were funny as well. They really know how to spark up a good time. We got the turkey Reuben and some chili cheese fries. Short answer: YES! It was so good. It was exactly what you would need after a long day!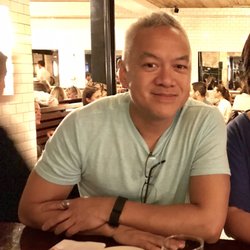 This is a fun place to grab a meal with friends. It's conveniently located very near the Castro District and the service is top-notch and friendly. During peak hours and random times the wait can be long as its a small diner. Once in, the food portions are generous and is mostly All-American goodness. I loved my burger and fries. Just a unique down-to-earth place that's always open. 24 hours. Not easy to find in SF. So appreciated coming from NYC.